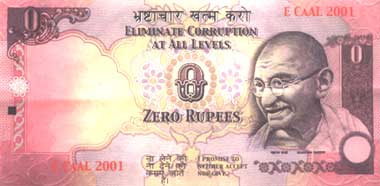 If India has to become an economic super power it needs Good Governance + Effective Administration. In countries where the governance is good the levels of corruption are low. Citizens of countries where there is good governance can succeed with lesser difficulty. That is why Indians are successful in USA, UK, Middle East, Singapore, Hong Kong, Australia, Canada and other countries where the governance and administration is better than in India.
Workshop on Good Governance and how it benefits you
i Watch conducts interactive workshops for the benefit of the citizens of India. Details of the structure of interactive workshops:Modules of 2, 4 & 8 hours consist of the following:-
1. Basics
What is democracy?
What is the Role of a citizen in a democracy?
Definition of Governance & Administration
Cost of governance of India
Duties of elected representatives in Lok Sabha & Rajya Sabha - [MP's], State Assemblies - [ MLA's] and Municipalities [Councilors]
Duties of appointed employees in the Union Government & State Government organizations
Where is India in the year 2003, with respect to the rest of the world, for example China?
Why are we where we are? Can we do better?
Why do Indians succeed better in foreign countries?
How can we become World Class? What we, as citizens, need to do?
Use of Effective Human Capital. The Golden Key which only can transform India into a Superpower!
2. Some Benefits and spin offs due to Good Governance at the Village, City, District, State & National level
Drinking water, garbage disposal, sanitation & drains, health services, prevention of slums, roads, expressways, waterways, coastal shipping, railways and air transport, Agricultural services, to support agriculture,floriculture, horticulture , primary & secondary education, vocational training, tourism, exports, agriculture, infrastructure- ports, airports, national highways, FDI inflow, population planning, employment generation, environment, law & order, corruption, industry and service sector. (some or all these factors can be taken up for discussion)
3. Interactive workshops on other topics
We also conduct interactive workshops on other
relavant subjects of national importance such as
1. How to increase the GDP growth to + 10%
2. Our 'Relevant Manufacturing Policy'
3. Our 'Relevant Educational Policy'
4. Our 'Relevant Employment Generation Policy'
Please see page 32 for details
The only Constant in Life is CHANGE!
Scroll Up